Today is a very special day to me. Today my cousin, Kristen, is getting married.
Kristen was born exactly 9 days after me. As the only female grandchildren for the majority of our childhoods, we bonded together quickly. She has been much like a sister to me, and it's been a blessing to grow up together.
We've seen each other through a lot, including our horribly awkward middle school years in which achieving a normal haircut, outfit, or personality was always way beyond our grasp. This photo should give you the idea: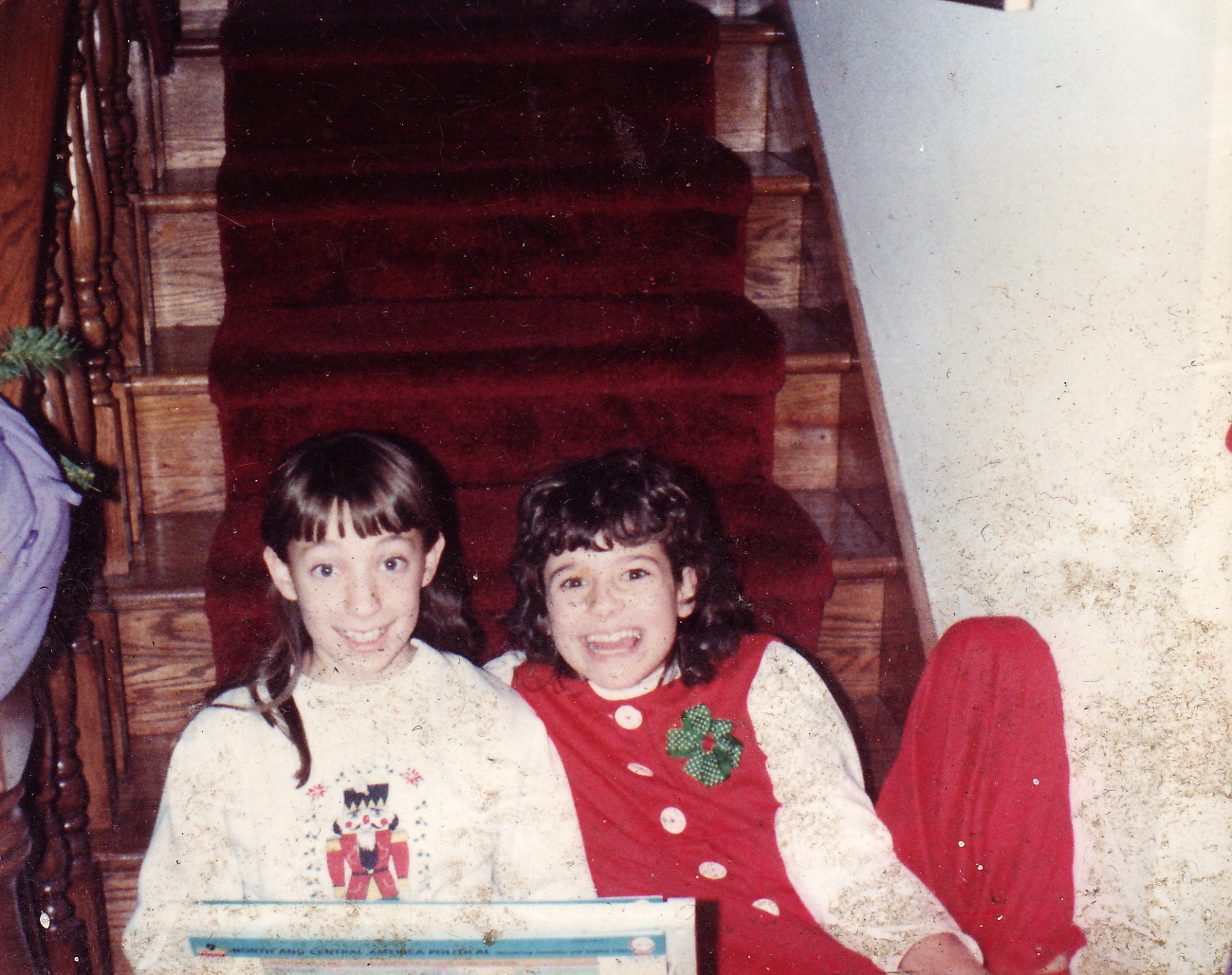 All I can say about that picture is YIKES!
Years later, we presented a united front as the single women of the family after all of our brothers got married very young. We remained single for what probably seemed like forever to our families, but we were content in where God had us and we laughed our way through it. Who would have guessed that we would get married within a year of one another!
But perhaps the greatest blessing about our sisterhood is that God eventually knit our hearts together in Christ. As we grew older, we both became increasingly committed to the Lord, which has served as a new layer of intimacy for our relationship.
Last night as we talked about her coming wedding day, Kristen showed me a letter that she plans to give her fiancé today. It's a letter she wrote to her future husband when she was 18 years old–11 years ago. What was remarkable about the letter was her profound focus on Christ at such a young age. She KNEW that her husband would be a godly man! But even more amazing was the promise she made to wait for him–both emotionally and physically. A promise she has kept.
We live in a world that increasingly treats the Christian calling as unrealistic. We are taught to believe that young people shouldn't be expected to seek purity. It's just not possible. But that kind of thinking just goes to show how unimaginative we are. Just because we don't see it often, does not mean it is impossible. And my cousin is evidence of that. She is a woman of faith and virtue. She has stayed the course of Christian discipleship every since her teen years, and I know she will continue to do so in marriage. What an amazing testimony to single Christians out there! You CAN do it, and it is worth the wait!
So on this wonderful day, I want to affirm my cousin, Kristen, in the woman she is today. She is a woman of excellence, and the Kingdom of God will be even stronger a result of her union with Ben. There are many more things I could write about her, but on this most special day I think I will close with this verse from Proverbs 31:29-30:
Many women do noble things, but you surpass them all. Charm is deceptive and beauty is fleeting, but a woman who fears the Lord is to be praised.
I love you, cuz!!!!