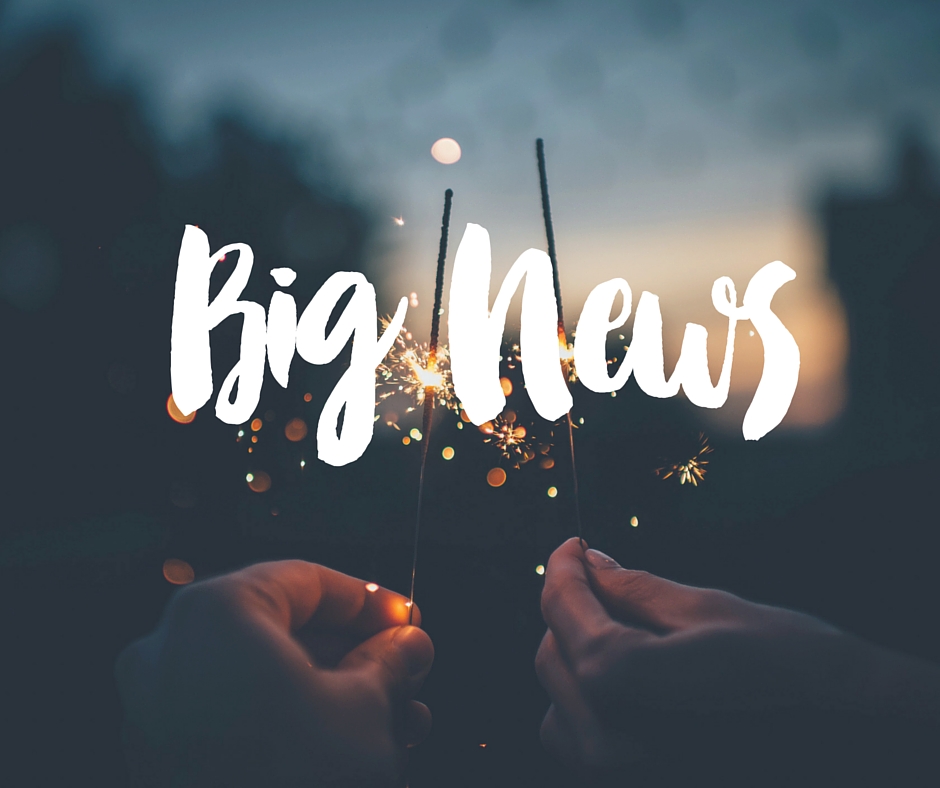 Oh friends, where do I even begin? I'm so excited to FINALLY share some major news in my life, and I hardly have the words to say it. In a way, this announcement has been ten years in the making, because that is how long I have been writing and blogging. And now it's finally happening. A ten year long dream is becoming a reality, and here it is:
I'M WRITING A BOOK!!!!!!!!!!!!!
Ahhhhhhhhhhhh!!!!!!!!!!
Many of you have followed my blog for years, and I know you're just as excited about this as I am. To all of you, THANK YOU for being so encouraging over the years. Your support makes this moment so much sweeter, which is why I have been dying to share this news with you all.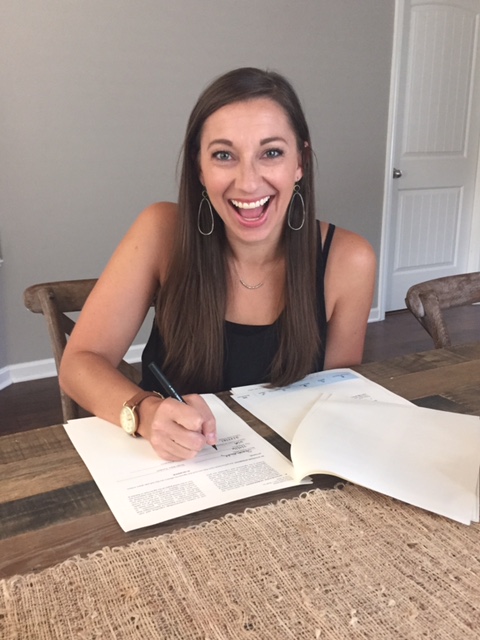 [Signing the contract!!!!]
So, the details. I have signed a two book deal with Baker Books that I am incredibly excited about. When it comes to the vision of my first book, Baker GETS IT. They truly understand the message God has given me to write, and they can help me make it the best it can be. They are also invested in me as a writer, which is why I have the honor of writing not one but TWO books for them in the coming years!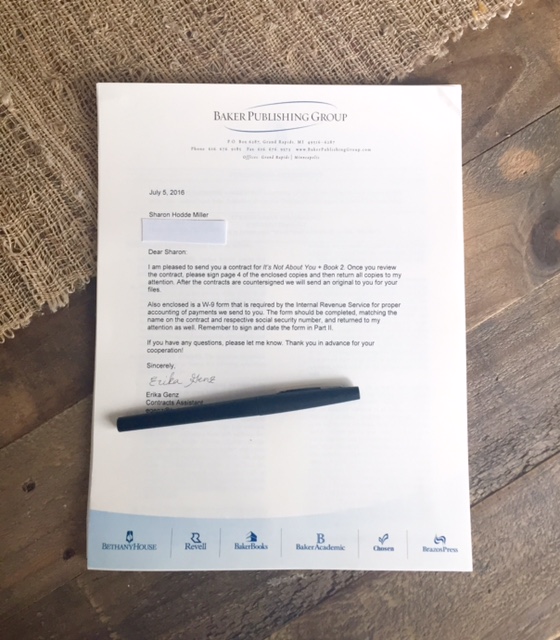 I'm going to wait and share the details of the book later, but I want you to know I have already loved writing it. Every time I sit down to type, I feel like this is what God created me to do. It has been such a joy crafting this book and praying over it and putting into words a message that has been freedom for me. I really cannot wait for you to read it.
Even though I'm holding off on telling you about the content, I want to talk to you about the timing of this book and why it is significant for me. Over the years, people often asked me if I was going to write a book. A publisher even asked me to write one, but the timing wasn't right. I was in school with a baby and I didn't have any extra margin for a project of that size. I had to say no again and again, because I had not heard God say yes. So I waited.
That season of waiting was hard. I have watched a lot of my friends go on to write books while I could not. If you've ever been in that position, of watching other people attain the thing you're dreaming of, it can be hard. It was hard. But in hindsight, I understand why I needed to wait. That season was crucial for my faith and my writing. God used that time to grow me and deepen me and sharpen my focus. As hard as it was, I am grateful for the waiting. I might have felt stuck, but God was not.
In addition to that lesson, there's another reason why the timing of this project is significant. I have always believed the world has plenty of books, and it doesn't need another one "just because." I can write enough words to fill a book, but I didn't want to do it unless I believed those words were from God. So for years I prayed and promised God that I would not write a book unless He gave me a message to write. If I was going to do this, I wanted to be certain the message was from Him.
I think that's why I'm so excited about this project. Although it's a dream come true, I am mostly just passionate about the message. It has literally changed my life, and that's why I have so enjoyed writing about it. Every day I get to sit down and remember what God has done.
So that is it for now. And let me just say again, THANK YOU for supporting me all these years. I have such thoughtful gracious readers, and I love y'all. Many of you have watched me grow as a writer, and I'm so glad you can walk with me into this next step!
As a final note, in the coming months I will share more about my book with my e-mail list. When we get closer to the book's release date, I will have a LOT of fun updates and hopefully some freebies too. If you would like to be a part of that, just sign up for my newsletter (just scroll back up on the right).
I love y'all, I'm grateful for you, and as a request, would you please pray for me? Please pray for the Spirit to speak through me, and that on every page I would decrease as He increases. That is my heart's desire.
Thanks everyone, and now, it's back to work!
Sharon
Sharon
Sharon